As an outdoor wedding venue, weather is always on our radar… (pun intended!! 😉).  Last fall Vesuvius Vineyards had a amazing opportunity to unveil something we have dreamed of since the beginning of our journey, The Chapel.  We had a vision for an open air Chapel that would provide not only provide a rain location for our ceremonies, but that would be the perfect location for a ceremony in any type of weather.
The Chapel at Vesuvius is an absolutely stunning space. It has an elegance to it while still allowing for a casual feel when needed. The exposed beam ceilings and provide endless opportunities for hanging décor such as drapings, lights, and flowers. It is equipped with fans to provide a cool breeze in the summer and is positioned just below the vineyard for a gorgeous view.
The Chapel is also a perfect location for your cocktail hour. Guest love mingling in the shade of the chapel enjoying a drink while you have time for photographs!
The Chapel can also become an epic dance party! Have your formal dinner reception in our Arbor and then move the party to the Chapel for a huge dance floor with your DJ or Band.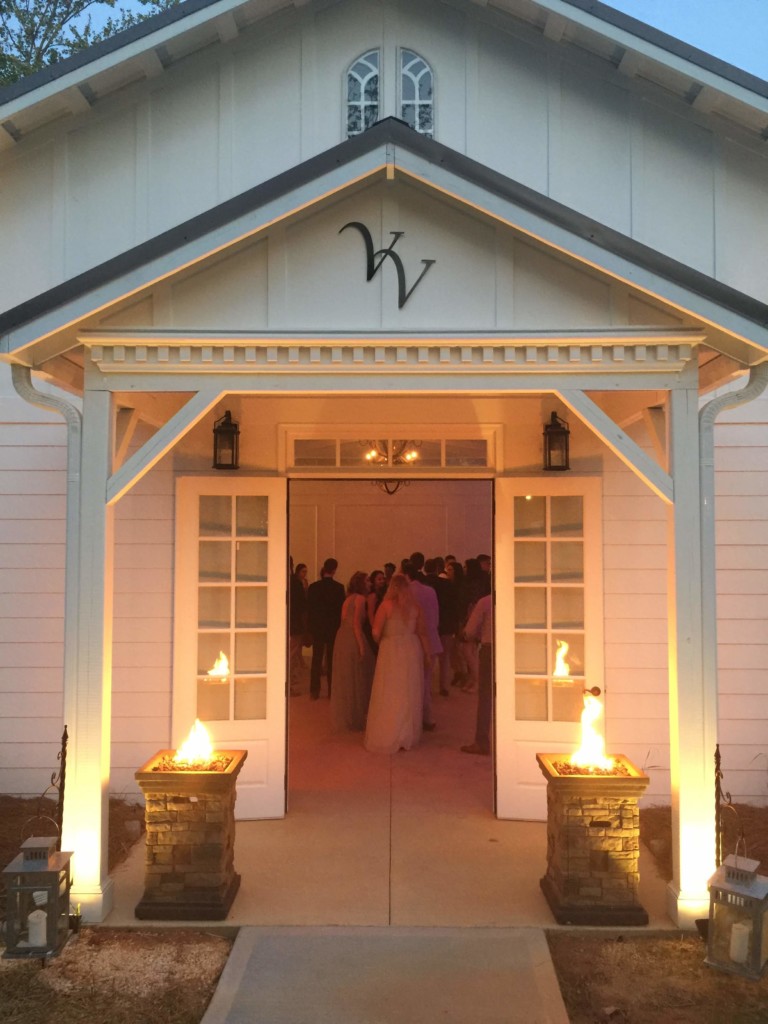 Are you in love with our Chapel as much as we are? Contact us for more information on hosting your dream Wedding at Vesuvius Vineyards!