You have dreamed of your wedding day your entire life…obviously it has to include everyone you know right? Friends, Family, Coworkers, your parents coworkers, the barista you visit every morning on the way to work, the groomer, your dentist… ok so it can easily get out of control real quick. Sometimes the answer is simple, go Intimate!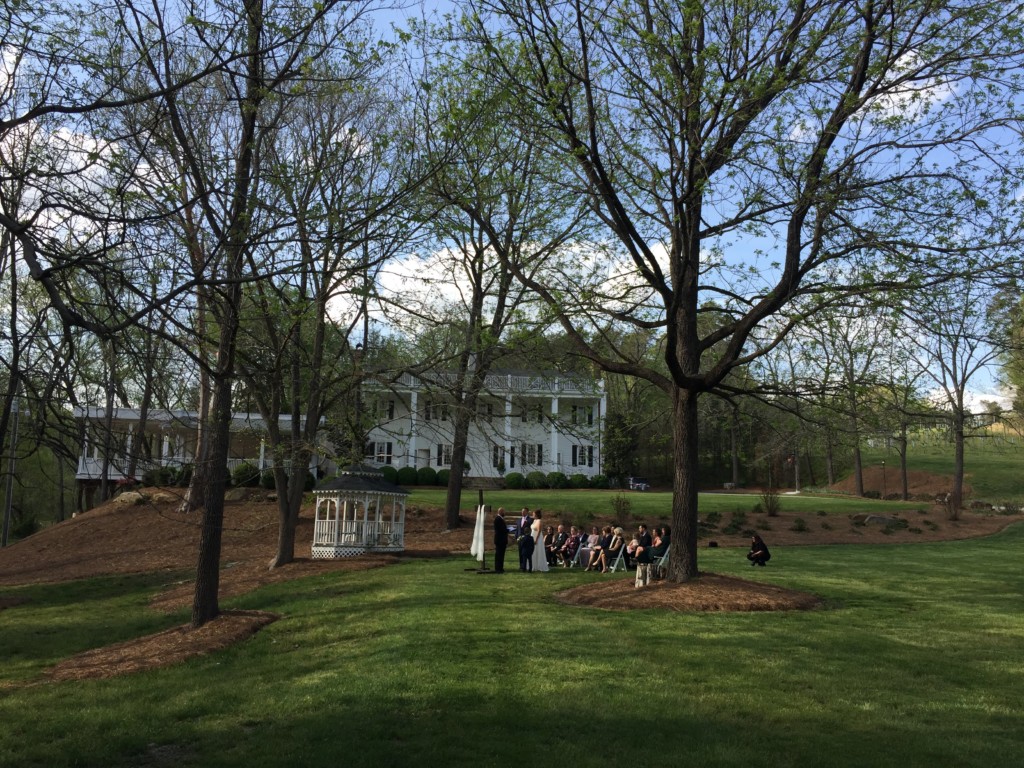 Small Intimate weddings can be just as rewarding as a large extravaganza. Kelly and Kyle's intimate Spring wedding was the perfect example of a small wedding with BIG benefits.
With a guest list of less than 20 people, they knew they would be surrounded by the people who truly loved and knew them best. The ceremony was absolutely dreamy with a long walk down from the house to the lower yard where a simple cross was set to a background of our lovely creek.
Kelly was able to put her focus on the details that made her the happiest. She designed the most beautiful dinner table with a perfect meal from Chillin and Grillin. She was able to sit down with all of her guests at one table to eat, drink, share stories and laugh together. It was a truly magical evening.
Small weddings can mean big savings as well. Often your Vendors will offer discounts for small weddings. Less guest also means less food, less decorations, less favors (and the list goes on). If you have dreamed of a beautiful wedding but cant imagine planning one for 200 guest consider an Intimate wedding!!